You're at Home Here -- At Co-op Place!
Actions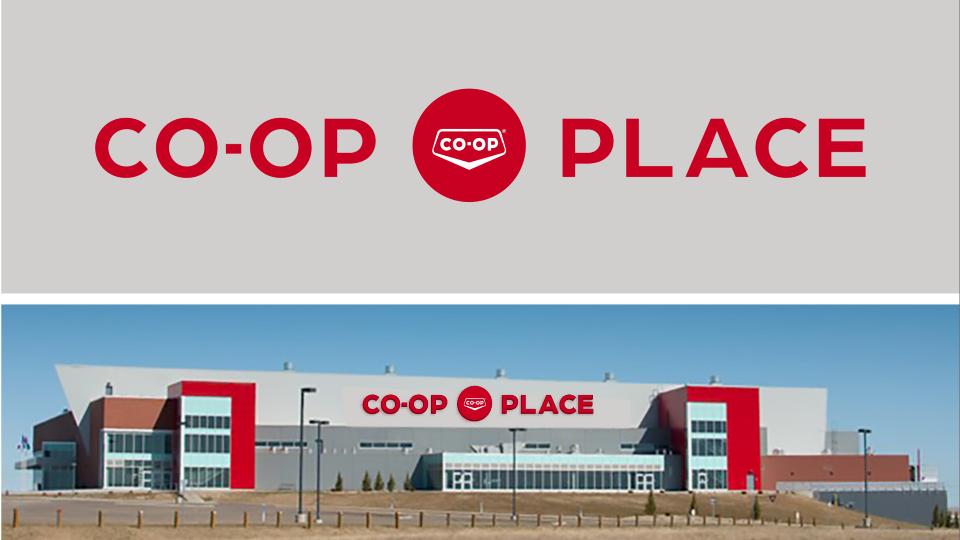 You're at Home Here -- At Co-op Place!
October 27, 2020
South Country Co-op is excited to announce our partnership with The City of Medicine Hat as the new title sponsor of the regional event centre, now called Co-op Place!
"Our goal is to be a partner in the communities we serve and make a difference in the lives of residents across southern Alberta," says Paul Haynes, CEO. "We're proud to have our name on the regional event centre, and look forward to welcoming visitors to Co-op Place."
"This is great news for our community. We could not have found a more fitting partner for the regional event centre," says Mayor Ted Clugston. "Their commitment to Medicine Hat and southern Alberta is evident not only by their many acts of generosity, but also their persistence in investing in the community – even when times are uncertain."
South Country Co-op has long been passionate about supporting southern Alberta through many organizations, events, and causes, including the Medicine Hat and District Health Foundation, the Taber & District Health Foundation, HALO, the regional food banks, and many more.
"We're excited with this new partnership and look forward to working with our friends at South Country Co-op on new opportunities to promote the facility and all it has to offer," says Brian Mastel, Commissioner of Public Services. "We also want to thank Canalta Hotels for their support over the past five years."
The signage transition from Canalta Centre to Co-op Place will be completed this year; keep your eyes peeled for the makeover at the event centre in the coming weeks!
Discover more: