Salted Caramel Spiked Hot Apple Cider
Actions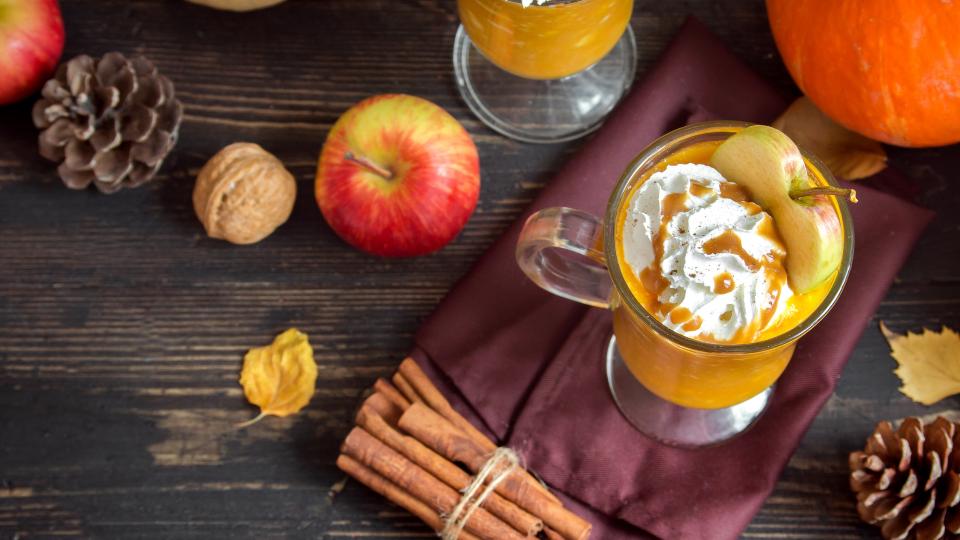 Salted Caramel Spiked Hot Apple Cider
October 5, 2020
This is a perfect fall drink recipe to shake the chill off from the creeping cold, especially during the coming holidays!
INGREDIENTS
Cider
• 6 oz or 3/4 cup Crown Royal Salted Caramel Whisky
• 2 - 3 cups Apple Cider
Whipped Topping
• 1 cup heavy whipping cream
• 2 -3 tbsp powdered sugar
• 1/2 tsp ground cinnamon
Optional
• Cinnamon topping
• Caramel sauce
DIRECTIONS
• Mix the whipped cream, powdered sugar, and cinnamon and beat with an electric mixer (unless it's arm day and you want a workout!) until stiff peaks form and is scoopable.
• Heat the Crown Royal Caramel Whisky and apple cider on the stovetop (or microwave, if that's more your speed).
• Pour the whisky cider mix into four glasses & top with the whipped cream mixture.
• Garnish with a sprinkle of cinnamon, drizzle some caramel syrup, and add a slice of fresh or dried apple for seasonal flair.
Servings: 4
Total time: 10 minutes
Thank you to orwhateveryoudo.com for the recipe!
Discover more: